The Hollinger Metal Edge Winter 2015 Sale for Genealogy Archival Supplies is on now and ends 31 January 2015. Get 20 percent off of 2014 prices for all archival supplies at Hollinger Metal Edge, where professional archivists shop. This isn't an advertised sale, so use the following code to get this discount.
Use Code: 2015 for your order to get the discount prices for the Winter 2015 Sale for Genealogy Archival Supplies.
I am dismayed when genealogists tell me they buy acid-free supplies for their priceless family papers at discount or office supply stores, home parties, or other outlets that aren't in the preservation business. That isn't where libraries or archives shop and neither should you. Archivists swear by Hollinger, the leader in this field since 1945. If they say it's acid-free, you can count on it.
Products I really like include:
My good friend and fellow genealogist Judy Webster has started the new year with some resolutions about organizing her research using a "source-based incremental fix," rather than a giant do-over approach. Makes sense to me!
One of her steps is choosing image management software to better organize her family photos. This is an essential step, and one that I cover in more detail in my e-book, Cataloging Family Photographs & Records.
But let's take a look in this blog post as some of the software options.
Image management software is used by genealogists to:
Create high-resolution master scans
Edit photos to resize, crop, and alter master digital files
Make changes to many photos with a batch edit
Add information to digital images using metadata
Search for images and retrieve them using keywords
Use special functions, such as creating albums, employing facial recognition or adding GPS linking
Adobe Photoshop is the leader in this category, but it's extremely expensive and complex to use. It also has a lot of sophisticated features geared to graphic designers that genealogists will probably never need or learn to use. So an alternative to Photoshop is a good idea.
Fortunately there are several lower-cost image management applications available that are easier to use. Alternatives to Photoshop include:
Photoshop Elements ($80-$100) – think of it as Photoshop Lite. Has powerful image editing capabilities, including GPS and facial recognition; easier to use than Photoshop but still has a learning curve. Many free tutorials available. Also has scanning feature. Mac or Windows. A 30-day demo is available for download by clicking here. Tip: Adobe releases a new version of Photoshop Elements every year, usually with only small changesbetween versions. The current version of the software is 13. Earlier versions are available for sale online at big discounts.
I'd rather have a root canal – and let's be specific about no anesthetic – than fiddle with PhotoShop. So when I think about restoring digital family photos, I think of professionals like Landailyn CPR (Conservation, Preservation, Restoration). Proprietor and family photo wizard Janine Smith promises to "breathe life into your old photos." And I'm here to say that she's absolutely right, because she has been successfully restoring digital family photos for me.
The image you see above is of my grandmother, her parents, and her younger siblings. The original photographic print of this family group came to me in several pieces and I sent scans of them to Janine Smith the same way. That she was able to knit them together and compensate for the many deficiencies, restoring digital family photos, is a complete joy.
Landailyn is running a holiday special for Sassy Jane readers through December 31: $50 for […]
The Library of Congress wants your family Halloween photos from 2014. Are you photographing hayrides, haunted houses, parades, or trick-or-treating this year with adorable children and grandchildren? The Library of Congress wants you! (And I hope someday the American Folklife Center (AFC) will want vintage family photographs of Halloween like the one above.)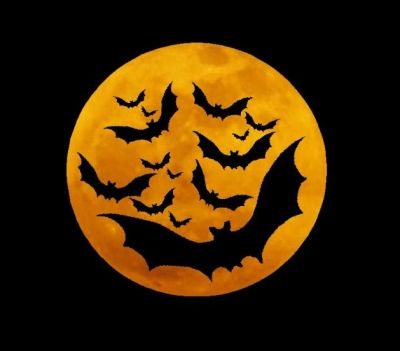 The AFC at the Library of Congress invites Americans participating in holidays at the end of October and early November – Halloween, All Souls Day, All Saints Day, Dia de los Muertos – to photograph hayrides, haunted houses, parades, trick-or-treating and other celebratory and commemorative activities to contribute to a new collection documenting contemporary folklife.
Between 22 October and 5 November, the American Folklife Center invites people to document in photographs how holiday celebrations are experienced by friends, family, and community, and post photos […]