This Tuesday's Tip is about effective FamilySearch place name searches, including how to find related places.
We know the FamilySearch online library catalog is the place to go to find out what microfilm is available for loan in the vast Family History Library collections.
For this tip, although it sounds illogical, choose the original version of the catalog for more search options. The newer version of the catalog has been out for a while, but it's still labeled as being in "beta" or testing mode, and doesn't offer this feature.
Follow these steps to find out what records are available for a specific region via the Family History Library: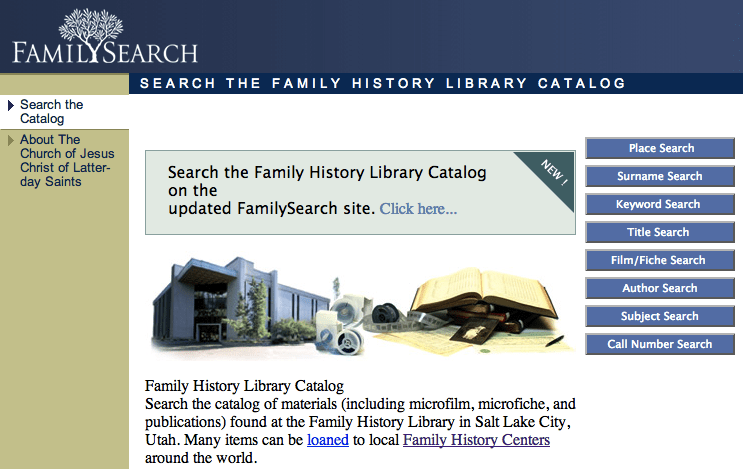 2. Choose Place Search and enter search term. Then choose View Related Places button […]