These are a few of my favorite genealogy things (no, I'm not going to sing and you don't want me to) from my presentation at Rootstech 2014 this morning on using Macs and iPads for genealogy.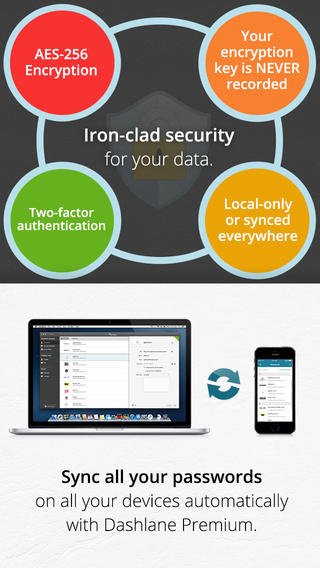 Dashlane is the password manager that I recommend. But it's so much more than that. It's available in an iPhone and iPad app and on your desktop. The Dashlane app also:
Stores your passwords using military-grade encryption
Syncs them automatically across all your devices regardless of platform
Notifies you when a website has been compromised
Creates online purchase receipts
Shares passwords with other designated users through encrypted email
Generates strong passwords
The Dashlane Security Dashboard evaluates how safe you are online, based on passwords that are weak, used across multiple sites, or from a site that's been hacked.
If you want to take Dashlane for a spin, use this link to download and get the first six months of Premium free courtesy of Sassy Jane.
Using Macs and iPads for Genealogy helps you choose, organize, and use applications for your family history research. Learn how to master the great features of Macs, iPads, and iPhones to streamline your research and find new ancestors.