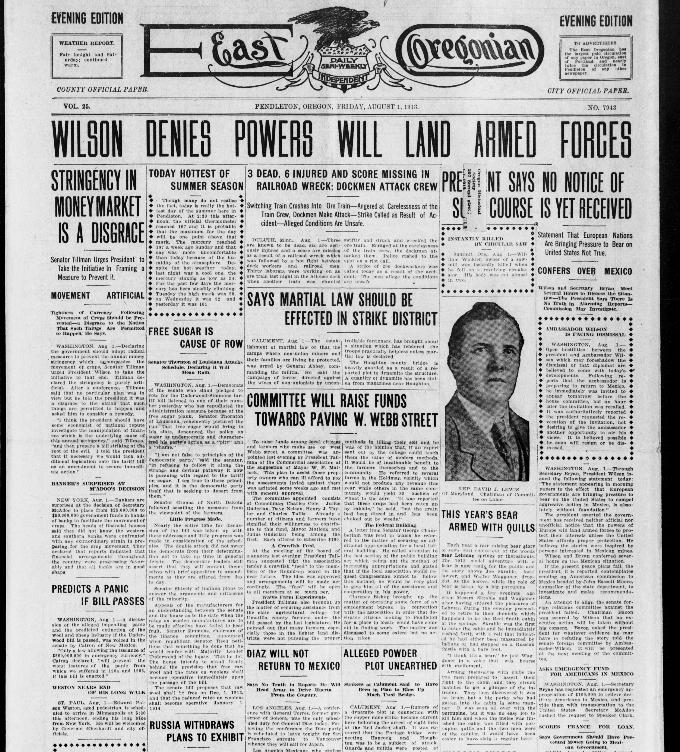 Updates to Chronicling America historic newspapers is today's Follow Friday. LC announced the additions yesterday:
"The Library of Congress updated the Chronicling America Web site yesterday, adding more than 600,000 historic newspaper pages, including first-time contributions from Iowa, Michigan, and West Virginia. Other new additions include content from Hawaii, Indiana, Illinois, Kansas, Kentucky, Louisiana, Minnesota, Montana, North Dakota, Oklahoma, Oregon, South Carolina, Tennessee, and Texas."
Chronicling America is my favorite historic newspaper site (and it's always free). The latest stats: LC has added 6.6 million searchable newspaper pages from 1,100 newspaper titles, published in 30 states and the District of Columbia between 1836 and 1922.