Organize and Simplify With Sassy Jane Genealogy Guides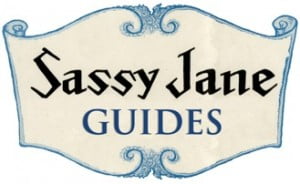 Sassy Jane Genealogy Guides
are designed to simplify your genealogical life. I've been an archivist, librarian, and genealogist for more than three decades. In that time, genealogy has grown from paper charts to online trees. As I've helped library users and clients with their family history research, I am struck by how much archivists and genealogists have in common.
I decided to write the Sassy Jane Genealogy Guides to provide simple and effective ways to research, cite, organize your family tree research. The guides provide you with the best practices of archivists and historians, simplifying the parts of genealogy that seem so complicated they can bog down your research.
Learn practical approaches and proven techniques for managing your family history research.
Sassy Jane Genealogy Guides are published as PDF downloads for $9.99/each. A coupon code good is included in each guide for additional purchases. Hard copies are available upon request for an additional charge, plus shipping and handling.
Buy two Sassy Jane Guides and get 20 percent off using the coupon code 204TWO.
Pricing
Organizing Genealogy Research

$999each

40-page PDF
Name and file your records
Includes coupon code
Cataloging Digital Photographs

$999each

38-page PDF
Add names & dates to photos
Includes coupon code
Simplifying Genealogy Sources

$999each

40-page PDF
Cite your research easily
Includes coupon code
Using Macs & iPads for Genealogy

$999each

59-page PDF
Latest apps, tips & tricks
Includes coupon code