Research, Organize & Simplify
with Sassy Jane Genealogy Guides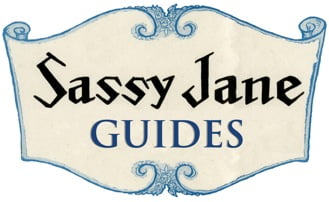 Sassy Jane Genealogy Guides are designed to streamline your genealogical life. The guides combine the best practices of archivists, historians, and genealogists, simplifying the parts of genealogy that seem so complicated they can bog down your research.
My organizing guides provide simple and effective ways to research, cite, and organize family tree information, records, and photographs.
My research guides help you search and find European immigrant ancestors, tracing these families back multiple generations in their native countries.
Discovering Immigrant Ancestors contains 25 pages of links for migration records. Follows in the footsteps of your immigrant ancestors as they left Europe for America in the 19th and 20th centuries. more info →
Learn how to find your elusive Scots ancestors with this step-by-step guide. Find Scottish records from the 1560s on, many indexed and digitized, making Scottish records fun and illuminating to use. more info →
Discovering Immigrant Ancestors
77-page PDF
Find immigrant ancestors to U.S. ports
Includes resource links
Organizing Genealogy Research
40-page PDF
Organize your files and records in six folders for easy retrieval
Step-by-step guide
Cataloging Digital Family Photographs
38-page PDF
Add names and dates inside family photos and records
Step-by-step guide
Simplifying Genealogy Sources
40-page PDF
Cite your research consistently and easily
Step-by-step guide
Using Macs & iPads for Genealogy
59-page PDF
Latest apps, tips & tricks for Macs and iPads
Newly revised
Finding Scottish Ancestors
76-page PDF
Find your Scots families in primary sources
Includes resource links