Cataloging Digital Family Photographs & Records
This Sassy Jane Guide brings order to your digital family photographs and records, making every image you own searchable.
Learn how to scan, name, add information inside images, and organize your digital family photos with this step-by-step guide.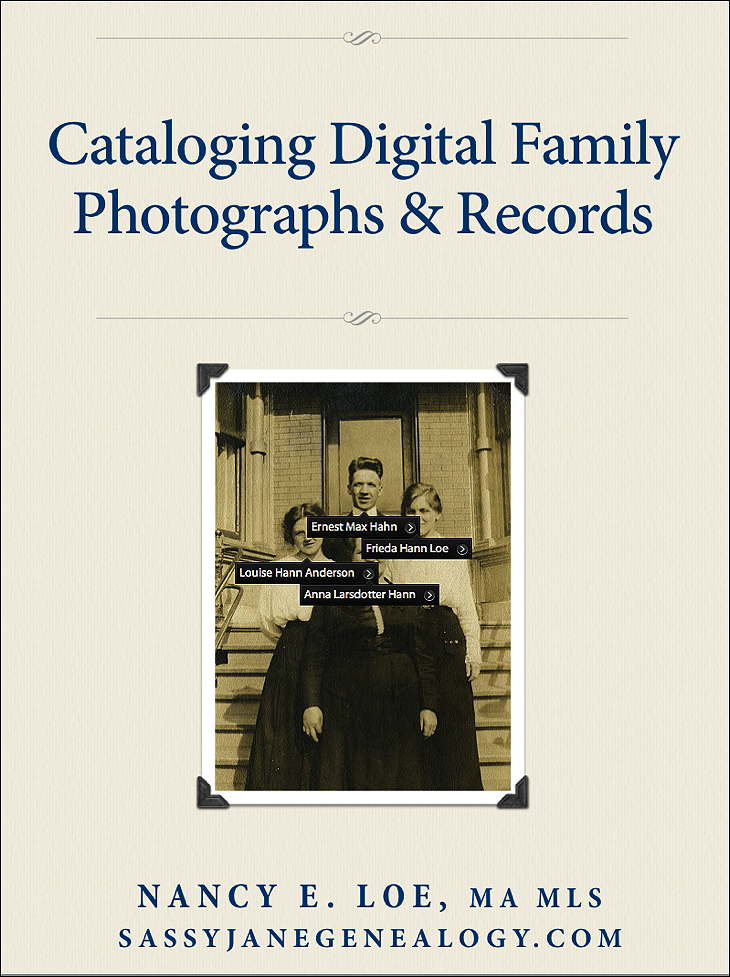 Cataloging Digital Family Photographs and Records shows you how to use the same techniques as professional archivists to scan, add information, and organize your family photos and genealogy records.
This Sassy Jane Guide helps you create a workflow so you can catalog your family photos once and for all. After scanning and adding information to your images, learn how to organize your family photographs on your computer. Then, with consistent data entry, you can find any digital family photograph or record with simple searches of your hard drive.
The processes outlined in Cataloging Digital Family Photographs also work for scanned documents. Records with multiple names and points of information, such as wills and property deeds, can also be captioned, organized and retrieved on demand.
Cataloging Digital Family Photographs and Records is a 38-page PDF download for $4.99 and has four sections: