Today's post is about OpenStreetMap and genealogy. I believe the next big advances in genealogy (and historiography) are coming from the growing ability to add historical data to mapping applications.
I've written about HistoryPin and WhatWasThere, both of which combine mapping and photographs. Another great project in this area is OpenStreetMap, a free, editable map of the whole world, which is of interest to genealogists for both input and research.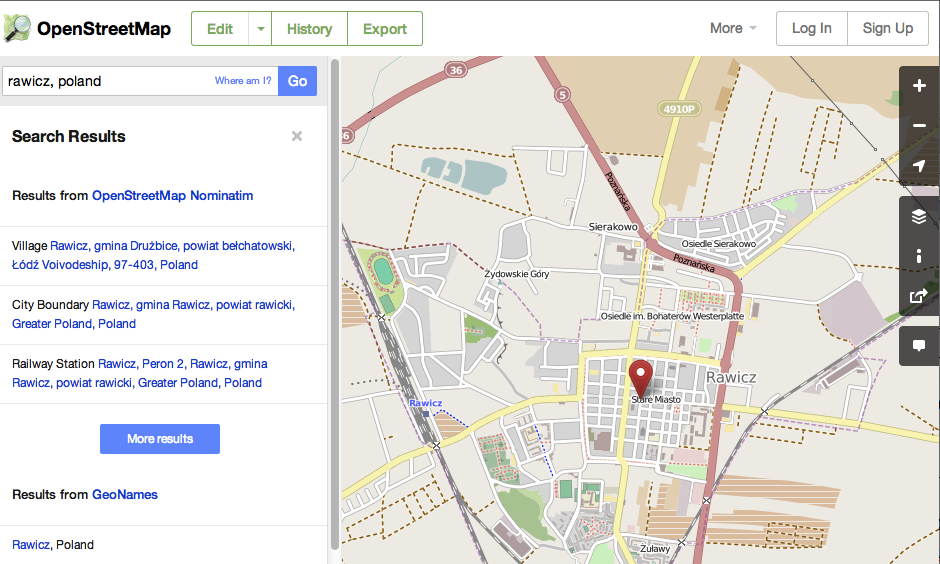 OpenStreetMap is open source, which means anyone can contribute to and edit the data. The OpenStreetMap license allows free access to the full map dataset, which can be downloaded in full. And because it's open source, users can view changes and additions made over time to the database that underpins the map.
Also included in search results on OpenStreetMap are other bits of geographical information dear to genealogists, like variant names, counties or other geographical hierarchy, and links to Wikipedia and GeoNames. The example above uses one of my former Prussian and now Polish ancestral villages, Rawitsch.