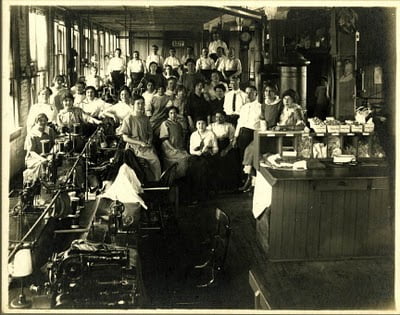 My grandmother (second from right) worked as a seamstress and tailor her entire life in various Chicago sweatshops. She was born in 1896, two months after her father died, and left school after the 8th grade to help support her mother and siblings.
I think this was taken circa 1912, or right about the time of the Triangle Shirtwaist Factory Fire in 1911 in New York.
I found this photograph (a mounted vintage print) and three other similar images, after her death in 1979. Oh, what I would give to talk to her about this photograph, even for just a few minutes!