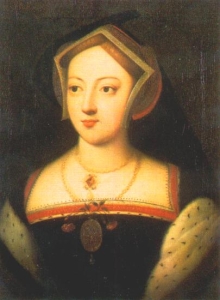 More news on Kate Middleton's family tree: is she the great-great-great-great-great-great-great-great-great-great-great-great-great granddaughter of Henry VIII?
It seems Middleton's Tudor link comes from the wrong side of the blanket, according to The Spectator. Before he fell in love with Anne Boleyn and upended his kingdom to marry her, Henry VIII had a four-year affair with her older sister, Mary.
During the affair Mary Boleyn bore two children, Catherine in 1524 and Henry in 1526, who are widely considered to be Henry's children. Philippa Gregory, author of The Other Boleyn Girl, notes, "Catherine was born at the height of Henry's passion for her mother." Catherine is Kate Middleton's direct ancestor.
To recap other Middleton family tree news: it's already established that William and Kate are 12th cousins once removed through their common ancestor – the 16th century soldier Sir Thomas Leighton. The New England Historic Genealogical Society has proven Middleton's ties to George Washington, Meriwether Lewis, and George Patton. I posted the other day about another line of Catherine Middleton's leading to Edward III in 1312.
Stay tuned for more news on Catherine Middleton's family tree – more is sure to surface.
Edit: Catherine's mother's side of the family, the Harrisons and Goldsmiths, have made the news, too.