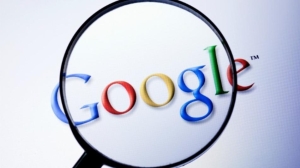 This Tuesday's Tip is about how to Google search similar websites, continuing my series on Google Search Tricks.
Google is great – we all know that, and so successful that it's now not just a brand name, but also a verb and a genericized trademark for searching, like Kleenex for facial tissues.
Just a few tricks turns Google into an even more powerful genealogy research ally. This week:
 Trick 3: Google Search Similar Websites
Interested in finding other content similar to that of your favorite genealogy websites? Use the related: operator in Google. Type related: followed by the website address in the URL field.
For example, you might want to find sites similar to familysearch.org. So the search term would be:
related:familysearch.org
There are 52 results for sites similar to FamilySearch.org: