Free California Digital Archives for Genealogy Part 1
are featured in Sassy Jane Genealogy's States on Sunday series,
providing links to free digital resources for each of the fifty states.
Part 1 featured the major resources available.
Part 2 includes institutional and small organization links.
Part 3 concludes the entries for California. The state's resources are so numerous, it is impossible to list them all here. Researchers are advised to search for specific public library and genealogical society resources by geographic areas to find additional resources.
Established in 1997 by the University of California, the California Digital Library (CDL) has a broad mission of providing access to resources in California for UC students and users worldwide. Of interest to genealogists are two major parts of CLD: the Online Archive of California and Calisphere, both especially rich in archival materials related to California history and culture.
The Online Archive of California (OAC) provides free public access to more than 20,000 finding aids (detailed descriptions) of primary resources collections held at 200 contributing institutions throughout the state. These include libraries, special collections, archives, historical societies, and museums throughout California.
The OAC portal search function lets you browse, search by name for collections, or view selected items digitally — the OAC contains more than 220,000 digital images and documents — or learn how you can gain access to physical documents.
As you can see from the example above, the OAC's comprehensive online collection guides provide detailed descriptions of the items in a collection, as well as background, scope and content of materials.
Learn more about using collection guides.
On the right side of an initial search results page, you can limit your search by institution, date, and/or Online items available.
Calisphere provides free access to unique and historically important digital documents for "research, teaching, and curious exploration. Discover over 400,000 photographs, documents, letters, artwork, diaries, oral histories, films, advertisements, musical recordings, and more." The collections on Calisphere have been digitized and contributed by all ten campuses of the University of California and other important libraries, archives, and museums throughout the state.
Calisphere is visited a million times a year by undergraduates, K-12 students, teachers, professors, genealogists, artists, and other curious people for their personal and professional projects and endeavors.
Calisphere also offers "themed collections," including:
For more information about how to use Calisphere, consult the help page or click on the banner below to get started.
The California Digital Newspaper Collection is a free repository of digitized California newspapers from 1846 to the present. This collection at present contains 123,260 issues comprising 1,223,143 pages and 13,642,144 articles.
The California Newspaper Project is a participant in the United States Newspaper Program. It is supported in part by the National Endowment for the Humanities; the California State Library; and the U.S. Institute of Museum and Library Services. Titles digitized as part of the NDNP are available both at these links and at the Library of Congress Chronicling America website.
The California State Archives' collections document the broad scope of California government and its impact on the people of the state. Over 105,000 cubic feet of records of all types are represented including millions of documents and bound volumes, 20,000 maps and architectural drawings, 250,000 photographs, 7,500 video and audio tapes, as well as hundreds of artifacts. The online public access catalog is called Minerva.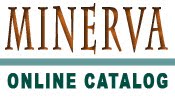 Minerva provides access to summary descriptions of the vast documentary treasures maintained by the California State Archives. A division of the Office of the Secretary of State, the California State Archives is responsible for the management and preservation of state government records. Within the more than 300 million items in its collections are documents from the state's first constitutional convention in 1849, land grant records of the Spanish and Mexican eras, campaign contribution statements, State Supreme Court and Courts of Appeal case files, legislative committee files, original laws, papers of many of the state's leading politicians, and large collections of photographs, maps, drawings, and audio/visual materials.
Cataloging of the collections is ongoing so if you cannot find what you are looking for, please contact the Archives Reference Desk at (916) 653-2246 or email the California State Archives.
I think that's enough for today and Free California Digital Archives for Genealogy Part 1. Stay tuned for Free California Digital Archives for Genealogy Part  2 next week as part of my on-going States on Sunday series for information on all 50  states. Subscribe to my blog posts here so you don't miss a thing.